Disclaimer: All the opinions written in this post are my personal opinions. I am not affiliated in any way with Pag-IBIG nor do these opinions reflect any of Pag-IBIG's opinions.
As a follow up to my last post regarding GSave, here I am again to give you guys another money saving tip that I not only personally use, but would highly recommend!
If you're looking to make investments/savings, you would come to know that if it's not a long term deposit (minimum 5 yrs) or tied to insurance (Variable Universal Life), it will most probably be taxed as a result. But what if there was a way to not only get investments that yield high returns but also be free from taxes on it? Don't believe me? Well, there is an actual way to make it happen! And that is by using MP2!
What is MP2? The Modified Pag-IBIG II or MP2 is an optional savings scheme for members who want to save and earn more on top of their regular Pag-IBIG savings. Now, you might have started worrying at the statement of Pag-IBIG, with the recent issue on stolen funds of Philhealth. But, fret not as Pag-IBIG and Philhealth are two separate entities. Even with the current status of the world, issues and all, capital savings is still guaranteed by RA9679.
Benefits of MP2
Now that we've gotten through the general overview, let's talk about the features of MP2.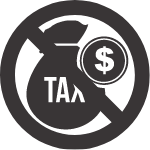 Approximately 5 to 8 percent annual interest without tax! There is little to no risk since it is fully guaranteed by the government. You can check the performance of the dividends for the last 10 years here. It's usually announced on March/April. UPDATE: Dividend rate for 2020 is 6.12%.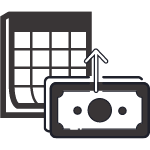 Good short to medium term investment. This is a fixed 5 year savings plan with an option of yearly payout or claiming it all after 5 years. I highly recommend choosing the latter as this will have had compound interest factored in.
Initial deposit of only 500 pesos and you can save as much as you want. You have an option of monthly, yearly or lump sum contribution, which of course will be a factor on the interest you will earn. Always use the current month for period covered from and to for maximum earnings, do not spread your contributions to multiple months even if it is yearly or lumpsum. Note that the 5 year maturity will start on your initial deposit, not on the creation of the MP2 account.
Various payment options ranging from payment centers and online transactions. I personally use GCash, even though this has a 5 Peso service charge per transaction (which is fine for me since I only do it once a month and I get energy from GForest which is used to plant trees). UPDATE: you can also contribute using Paymaya through virtual pagibig, where you can take advantage of the 1 percent cashback once in a while. You can register Paymaya here and use the code PK374G5YM3L2.
How to start
To set up your MP2 account. First, you have to be an active MP1 member. Then you can just go to their website and register for MP2. You can input any amount for the desired monthly contribution as it is a guide, just make sure it's at least 500 pesos. Mode of payment should be Thru Any Accredited Pag-IBIG Collecting Partners so you contribute using GCash or Paymaya. Once you sign up, it should show a PDF form that contains your MP2 number, so make sure to save the PDF as you need your MP2 number for contribution.
You also have the option to go to a Pag-IBIG branch and register there. But with current circumstances, online registration not only makes the registration process easier and more accessible, but it also enables you to be able to see your contributions online, which would reflect in 2 to 3 business days. You can follow up at contactus@pagibigfund.gov.ph for your virtual Pag-IBIG account. UPDATE: you don't need to go to a Pag-IBIG branch anymore to activate your virtual Pag-IBIG account, you can now activate online!
While waiting for your virtual Pag-IBIG account to be activated, you can already contribute using GCash. Just select Pay Bills->Government->Pag-IBIG then select MP2 Savings and input your MP2 number from the previous step. Use current month as period covered from and to as mentioned above, the day doesn't matter as only month and year are used. You can take note of your contributions manually for now, then just confirm it once your virtual Pag-IBIG account is already okay. Contributions using GCash takes 3 business days to reflect, while using Paymaya through Virtual Pag-IBIG takes 2 to 3 business days. You can also create up to 5 MP2 accounts for different goals, note that the 5 year maturity date will start on the first deposit on the account, not on the date of creation. UPDATE: You can use previous month for the period covered from and to maximize the dividend rate. For example it's July 2022 now, instead of using July 2022 to July 2022 for period covered from and to, you can use June 2022 to June 2022, got this trick from OFW Power and it works!
GSave vs MP2
But with all things in life, it's important to not put all your eggs in one basket and diversify your investments.
I personally use both GSave and MP2 for my investments. I feel that this combination is a good compliment to VUL insurance (insurance with investment) which will be my next post, so stay tuned! What I personally do is that when I get my salary, I put almost everything in my GSave to increase the Average Daily Balance, since I can withdraw it anytime. Then I only contribute to MP2 on the 2nd cut off of the month so that the ADB for GSave is higher compared to if I were to contribute on the 1st cut off. You can check this to know the computation of dividends.
Check out the comparison of Gsave and MP2 so that you can have an idea on how you can allocate your savings:
To learn more about MP2, click here for a comprehensive guide and lots of FAQs.
Feel free to reach out to me if you have any questions about my blog or any general financial concerns as I am a Sunlife Financial Advisor and I would want nothing more than to help you reach your goals in life. You can also join my fb group and Discord for additional learnings. You can also check my FB Page and other blog posts here.